The Aphrodite University Twin Flame MBA Program provides high-end business building tools, expert m
entorship, accountability, and mastermind support to help launch your 6-figure business with pleasure...
The year-long program uniquely utilizes Divine Feminine mystery school teachings of the yoni (Sanskrit for feminine temple or "pussy"), so that you're not doing business just from the head…
Would you like to birth your bli$$ness from your pussy to:
Turn your soul purpose into a lucrative lifestyle and biz that heals the planet from your pleasure?
Create a rock-solid foundation for your business using high-end, high priestess business models that truly support your magic without suffocating your style?
Market yourself in a yonique sacred way that feels bli$$ful and exciting?
Become an online celebrity who leads from an open heart, open voice, and open pussy who isn't afraid to flaunt her fabulousness and her flaws?
The Twin Flame MBA is for you if you're ready to create the foundation for your multiple ORGASMIC 6 or 7-figure bli$$ness over the next 12 months while maintaining a sacred space for your Sacred Union.
At Aphrodite University, we know that it doesn't always seem possible for women to money from their pleasure…
But perhaps all you're missing is the knowledge, expert marketing tools, and the confidence to create a high-end bli$$ness.
Manifest Your Twin Flame Clients With ORGASM!
Are you ready to go high-end as a High-Healed Priestess?
The MBA Program is designed to help bright, creative, and sensual starlets like yourself to become leaders in their fields of alternative healing, life coaching, business coaching, the sensual arts, and metaphysics.
High-Healed Priestess, are you ready to…:
Create a high-end luxury brand that truly reflects the brilliance and beauty of your soul?
Go from boring busy-ness to orgasmic-in-bli$$ness?
Swiftly attract your high paying Soulmate Clients who get huge results and who bring you tons of pleasure?
Pop the cork off of your Divine Feminine energy and sacred sexuality and ditch burnout forever?
Be treated like a goddess, and literally attract anything you want into your life from your orgasm?
The Aphrodite University MBA Mission
At Aphrodite University, we offer the most blissful and effective Divine Feminine MBA program to help initiate you as a 6-figure High-Healed Priestess and Twin Flame Lover!
We provide affordable access to some of the world's most financially productive business templates, tools, resources and systems so you can build your bliss$$ness swiftly and easily.
The Twin Flame MBA Program stands out because our course materials are adapted to the needs of the modern-day High-Healed Priestess who wants to build her bli$$ness while feeding her feminine and attracting her Twin Flame Union.
What We're Not
We're not focused on grades and test scores as we believe that doesn't apply to what our High-Healed Priestesses truly need.
We're not a traditional business coaching program that uses fear-based marketing. We're not about punishing our students or shaming them when they don't "do it right."
If you're looking for a traditional boring academic MBA program that drains you and trains you to work as a CEO within a big corporation, do not apply here.
Twin Flame MBA Program Curriculum
 As a Twin Flame MBA, you will quickly discover your soul purpose, birth it into a sexy 6 or 7-figure bli$$ness, and attract/awaken your Twin Flame in the process….
The MBA Program includes:
BL 101: Intro to Bli$$ness, 7-module course 

All courses (see below) within the 7-Figure ORGASM Curriculum, 

including all 

MP3 downloads, PDF worksheets, videos, plus brief useful quizzes

Accountabli$$ity SeaStar (accountability partner)

SeaStar Led Course – get support teaching your 6-module course that to use in your biz

Exclusive access to the private Aphrodite University Facebook group

Twin Flames Live Retreat, 3-day live in-person event
CHAKRA ONE (Root Chakra): PU$$Y Power!

The root chakra, aka Muladhara is considered the foundation of the "energy body," and is indeed the foundation of your bli$$ness, your feminine lifeblood, and finances.
Yogic systems stress the importance of stabilizing this chakra, and kundalini awakening starts here. The root chakra is also known as the seat of the "red bindu" or subtle drop, which rises up to the "white bindu" in the head to unite the female and masculine energies, or Shakti and Shiva.
At AU, our bli$$ness' root is derived from our feminine essence, our PU$$Y Power first and foremost. PU$$Y Power is also tied into your womb-manifestation skills connected in the 2nd chakra; we teach you to manifest your financial bli$$ from your sacred 'womb wealth' and sacred sexuality, and heal the separation between the first and second chakra that is so prevalent in women. Most women healers have been uprooted in their root chakras, so no matter how awesome they are at manifesting from their womb magic, they are unable to channel it into their root.
Hence, we start your MBA by deeply rooting your biz to your sacred womb-wisdom and pleasure centers. Here, we cleanse emotional, spiritual, sexual, and financial blockages that have stopped HPPs from feeling safe and grounded to walk our paths of financial empowerment. By cleansing past traumas and pains in the PU$$Y Power, we create fertile and blissful grounds upon which to swiftly birth our sexy 6-figure bli$$ness and step in as leaders and High-Healed Priestesses.
We work on healing our relationship to money, grounding, and feeling safe to become a power player. Get ready to root your PU$$Y Power so you can manifest your dream life in Divine Feminine ease.
CHAKRA ONE – PU$$Y POWER CHECKLIST:
Root Chakra Safety: ground your root chakra to birth your Sexy 6-Figure Bli$$ness in complete safety, the sacred feminine way
Sacred Sexuality Rooting: connect your root chakra and financial grounding point with your womb wealth, to organically and orgasmically arrive at abundance
Intuitive Awakenings: activate your intuition so that you can run your bli$$ness the easy feminine way vs. by getting stuck in your rational mind
Soul Purpose Diagnostics: discover your soul purpose so you can turn it into a 6-figure soul aligned bli$$ness
Chakra One Coursework:
PU$$Y Power Practice 101 – Intro to Manifesting With Orgasm Technique Dr. Amanda Noelle: a sacred training/meditation to call in your Divine Feminine creative energies help you build a bli$$ness of your wildest fantasies! Clear and ground your wombspace to release old abuse energies and align with your highest abundance and delight
Safety First High Priestess Professor Sherley Williams: this course is like a root chakra makeover, and takes you through a deep hypnotherapy rebirthing
Divinely Rich! Unleashing Money AND Freedom from Your Higher Self  High Priestess Professor Erika Matos: attract abundance using the Law of Attraction and by utilizing your Higher Self assets
CHAKRA TWO (Sacral Chakra): Birthing Your Sexy Signature System

In this chakra, we amplify pleasure and sensuality  while focusing on developing the backbone-like structure of your biz. We call this Your Sexy Signature System (SSS). This is your 3-7 step formula that structures all of your biz content: your workshops, programs, trainings, books, retreats, etc.
You'll be using your SSS to craft your Sexy Signature High-End Programs and Sexy VIP days; we'll teach you exactly how in this chakra!
Your biz reflects your own body, so, we have also included a deep yet gentle Body and Soul Clarity Cleanse to release your body, soul, and 7 chakras of toxins that have held you back. You do this at the beginning of your biz program at Aphrodite University, so you're freshly reborn as you birth your new bli$$ness and high-end lifestyle.
CHAKRA TWO – BIRTHING YOUR SEXY BUSINESS SYSTEM CHECKLIST:
Sacred Sexuality Activations: 

take your PU$$Y Power practices to the next level of bliss so you become a masterful mastertator and moonifestor!

Soulmate Client Avatar:

clearly identify who your ideal Soulmate Clients are, where they hang, what they desire, and what they struggle with
P2PP: identify your unique Pain to Pleasure Problem (P2PP), aka 'niche,' so you stand out as an expert and grow your biz fast
Birth Your Sexy Signature System (SSS): birth the backbone of your bli$$ness, the 3-7 steps to client success

Design your Sexy Signature High-End Program:

craft your signature one-on-one program, price it, and introduce it to 2-5 introductory Soulmate Clients at a reduced rate; then, select your real rate for this program and your program is ready to go!
Chakra Two Coursework:
Body and Soul Clarity Cleanse High Priestess Professor Jennifer Nassi: release the gunk stuck in your body and chakras that holds you back from skyrocketing in your biz
Ending the Niche Bitch Dr. Amanda Noelle: align your soul purpose with your divinely inspired P2PP that sells from your soul!
Soulmate Client Attraction Dr. Amanda Noelle: discover who your Soulmate Client Avatar is through these simple steps that will help you call in your high-paying soul-aligned clients
Birthing Your Sexy Signature System Dr. Amanda Noelle: craft your unique expert system that quickly takes your clients to their golden results
CHAKRA THREE (Solar Plexus Chakra): Your 7-Figure ORGASMIC Website

In this chakra, you'll come away with a hot, high-end website that attracts your Soulmate Clients in droves, while authentically expressing who you are and making you monayyyy!
You'll also learn the basics of crafting hot web copy, so you can blast out web copy onto your site that speaks to your soulmate clients and gets them to their YES.
We'll teach you how to get this done quickly, so you don't waste months of your precious time waiting for the perfect website idea to come along when you need income coming in now.
CHAKRA THREE – YOUR SEVEN FIGURE ORGASMIC WEBSITE CHECKLIST:
Your 7-Figure ORGASMIC Website: learn exactly what you'll need to get a beautiful luxury branded website designed (on any budget), one that truly converts

Create Sexy Web Copy That Sells: 

get your web copy done for your home, about, services, and contact page

Craft Your Sexy Free Gift: 

channel the perfect offering and title to Your Sexy Free Gift

Send out Sexy Autoresponders: grow your know like and trust factor through your Sexy Autoresponders
Sales Funnels set up your online buying process, with a funnel that you lead potential clients through to get them to sign up/buy!
Chakra Three Course Work:
Your 7-Figure ORGASMIC Website Dr. Amanda Noelle: learn how to get a high-end website done within 30-days
Queen Bee Copy High Priestess Professor Vanessa Velez: a copywriting expert teaches you how to speak your authentic voice to express your gifts clearly to your Soulmate Clients
Luxury Branding 101 High Priestess Professor Liz Blizz: get the scoop and skinny on skillfully crafting your high-end look and brand design
Be Irresistable Online High Priestess Professor Jesse Webb: learn how to craft an irresistible website that sells
The Art of List Building High Priestess Professor Jesse Webb: build your list and online presence with these simple and sexy Aphrodisiac Marketing tips!
CHAKRA FOUR (Heart Chakra): Soulmate Client Attraction Launches

In order to get people to pay you at the high-end level, they first have to know you. Then they have to like you. And then they have to trust you.
To build this 'Know Like and Trust Factor,' you have to deliver tons of free content and inspiration to your Soulmate Clients. So they can see what you offer, and that you're the change they've been waiting for (or at least the catalyst to the change) all this time.
Your yummy free class/webinar/video training series is that gateway drug to buying. During your Soulmate Client Attraction Launch, you'll quickly build the Know Like and Trust Factor by platforming you as an expert who gives generously to her tribe. Then, at the end of each event, you'll be making your offer, and we'll teach you how. This will lead into the next chakra of Seductive Selling, where the cashflow starts to flow in.
So, in this chakra, you'll step on stage as an expert healer. You'll share your gifts authentically and generously form the heart. You'll start inspiring your Soulmate Clients to want to buy from you, even before you get on a sales call with them. 
CHAKRA FOUR – SOULMATE CLIENT ATTRACTION LAUNCH CHECKLIST:
Sexy Launch Opt-In Page:

snag your sexy launch titles, align the hot copy, and pop in your launch video 

Sexy Pre-Launch Autoresponders: craft your love letters as foreplay to the event; possibly include a free video series or other hot training content to spoil your soon-to-be avid fans
Sacred Launch Energy: create a womb-like magical sacred space for your launch

Sexy Launch Content:

come out of the closet as an expert healer and over-deliver with tons of uplifting free content. Discover how to best structure your free launch call/event. Learn to seed and sell your Sexy Signature High-End Program by making your Sexy Strategy Session offer to your potential Soulmate Clients

Aphrodisiac Launch Marketing: 

strategically market your Soulmate Client Attraction Launch via sponsored Facebook Posts, social media, and JVs
Chakra Four Coursework:
Soulmate Client Attraction Launches Dr. Amanda Noelle: learn everything you need to do and be to call in your high-paying Soulmate Clients as quickly as possible through your Soulmate Client Attraction Launches
Divine Self-Care High Priestess Professor Jennifer Nassi: when you're doing a Soulmate Client Attraction Launch, there are a lot of moving parts. So you'll need to pamper yourself with some extreme goddess self-care!
CHAKRA FIVE (Throat Chakra): Seductive Selling

In this chakra, Seductive Selling, you're gogn to turn on your Soulmate Clients and keep them coming back, begging for more.
You'll learn how to conduct your sales conversations via the PU$$Y Power.  You'll take potential clients from their Pain Banks and sail them over the river to their Pleasure Banks during your Sexy Strategy Sessions, 30-90 minute discovery sessions you use the ask them the right questions in order to make the sale, if it's soul aligned.
In Chakra Five, You'll learn just how to build your sexy 6 or 7-figure bli$$ness during your Sexy Strategy Sessions, while embodying the essence of the High-Healed Priestess, with beauty and integrity.
You'll get a Sexy Strategy Sessions Template, so you can soulfully sail through the sales conversations, while feeling confident and infusing your magic. You'll learn how to tell if someone is a true Soulmate Client, so you don't get ensnared with clients who are energy vampires or drama queens/kings!
Become a Seductive Selling pro by being able to alleviate Soulmate Clients' fears that hold them back from taking their big leap. You'll learn how to relax them into their full-body YES, so they can freely choose their next steps, and if it's with you, they'll enroll in your Sexy Signature High-End Program right on the call!
Chakra Five Course Work: 
Seductive Selling Dr. Amanda Noelle: sell from the soul without selling your soul; learn how to become a Sexy Strategy Session pro so you can sell several $10,000 programs each month!
From Fear to Focus High Priestess Professor Vanessa Velez: get the hot tools to break down the old fears and blocks around money, so that you can sustain a solid focus while selling to start your sexy 6-figure bli$$ness success
CHAKRA SIX (Third Eye Chakra): Erotic Brand Equity

In this chakra, you'll step into your personal brand, and uplevel your style and soul! You'll harness your Divine Feminine essence and express it to your fans and Soulmate Clients, reinventing who you truly are.
Here's where we make the big shift to go high-end,  to create an irresistible upleveled brand that sells to high-paying peeps.  It's time to express your authentic divine beauty–on camera, on video, in your copy. You'll learn how to take extreme self-care, integrating fashion, makeup, hair, and beauty tips that rock.  You'll learn how to express your Divine Feminine Sacred Sexuality in a safe and authentic way, whether it be in an overt or very subtle way, to call in your Soulmate Clients.
Invoke your Soulmate Clients quickly through your Erotic Brand Equity–the unique essence of who you are as a High-Healed Priestess.
CHAKRA SIX – EROTIC BRAND EQUITY CHECKLIST:
Uplevel it, Girl!: Uplevel your personal brand and harness your feminine essence, to easily attract high-paying peeps. If you were a purse, what would you be? Go from K-Mart healer girl, to a Chloé, Dior–or even Prada-style–sparkling High-Healed Priestess!
Luxury High-End Brand Design: prep your web designer with your desired brand concept, a hot headshot for your header, fonts, Pin Board, and color scheme to launch a brand that sells like Channel!

Erotic Brand Equity Beauty School:

 become an on-camera courtesan, seducing your viewers, fans, and followers with your awakened authentic feminine energy
Pretty n' Polished Priestess: learn expert beauty secrets–use lotions, serums, makeup, hair and potions–to keep you looking your very best in front of your audience.
Chakra Six Coursework: 
Erotic Brand Equity: Erupt Your Sexy 7-Figure Brand Dr. Amanda Noelle: go from average ho-hum healer to 6-figure star! Uplevel it girl! Uplevel your personal brand to go from coach to flying first class as High-Healed Priestess pronto!
Luxury Hi End Branding High Priestess Professor Katherine Jupiter: turn your bli$$ness into a luxury commodity using simple tools to increase your worth. Learn the bizarre mysteries of the real value of money from a former jet-set 6-figure luxury courtesan!
Your Mind-Blowing Brand Idea – Sex Magic + Soul Success High Priestess Professor Vanessa Velez:
Embody Your Brand – Your Body Speaks High Priestess Professor Vanessa Velez
CHAKRA SEVEN (Crown Chakra): Aphrodisiac Marketing

By diving deep into the other six chakras, you're ready to shine your biz light like an angel with a halo of gold.  Each potential Soulmate Client of yours will turn heads, and come running, as you've perfected your message, your P2PP, your mission, and you've clearly prepped your free offer and signature packages. You've already cracked open the kundalini of your bli$$ness spine, so now it's time to own your crown as a queen in bli$$ness!
Girl, welcome to Chakra Seven. It's time to spread your social media marketing legs open wide and let the sweet smell of your bli$$ness drift across cyberspace. Expose yourself as the expert healer, wise woman, and High-Healed Priestess you are, and let your peeps know how you'll help get them their golden results.
In this chakra you'll learn to Tweet from the twat. Create videos from the vag, channeling your yoni wisdom on YouTube, Vimeo, Spreecast etc. Let those perky blogs bounce with sexy SEO keywords. Splay out those newsletters, Facebook posts, and Pinterest pin ups like there's no tomorrow, and follow the Daily 4-Hour Aphrodisiac Marketing System like you're part of the marketing cult of Aphrodite! That's four hours per day, five days per week, for the next year to grow your 6-figure bli$$, and you do it so it's as blissful, magical, fun, and creative as possible!
By committing to your Aphrodisiac Marketing, you literally merge your role as healer and marketer into one, so that your marketing impacts people so much that by the time they speak with you in a one-on-one conversation, they'll have already healed themselves in a big way. You'll be generating a flow of leads and traffic, simply by being a bliss ambassador for your message and bli$$ness.
CHAKRA SEVEN – APHRODISIAC MARKETING CHECKLIST:
Discover Your Aphrodisiac Marketing Sweet Spot: 

find your passion in marketing and make it yo' thang, so you can dominate the market with your sweet love, and really love what you do in your Aphrodisiac Marketing!

Commit to the Daily 4-Hour Aphrodisiac Marketing System: 

do what it takes to launch your 6-figgies this year! Blow up in your biz by generating a flood of client leads, speaking gigs, JV opportunities, etc by committing to this 4-hours/day marketing schedule 

Become a HHP Video Rockstar: 

produce and market one YouTube video per week

Really Fall in Love With Marketing: 

make marketing sacred, fun, and delightful, rather than an icky slimy boring thing

Remember to Stay Focused on Being in Service: you are a healer and your message and magic will have impact on thousands this year if you follow this formula, and will bring the divine right sum of money into your bank account as well
 Chakra Seven Coursework: 
Aphrodisiac Marketing 101 Dr Amanda Noelle
High-Healed Priestess Video Rockstars: How to Create Videos That Rock, Heal, and Sell Dr Amanda Noelle (class has not been taught yet)
Embody Your Inner High Priestess on Video and Captivate Your Soulmate Clients High Priestess Professor Michelle White Hart
Intro to Goddess Social Media Marketing High Priestess Professor Kara Maria Ananda
Social Media Storytelling High Priestess Professor Kara Maria Ananda
Blog Circles – Learn how to get your blog exploding with readers! High Priestess Professor Angela May
Dr. Amanda Noelle' Story
I created Aphrodite University because many years ago I was making a 4-figure salary, always freaking out about where I would live and how to pay for it. I also felt "she shaman shame" so badly that at one point I almost didn't know if I wanted to stay on the planet anymore. Yet my love for healing the planet was so incredibly strong that I ended up having a spiritual awakening experience where it became very clear to me that I was meant to make lots of money while making a big impact.
I trained myself, hired top coaches and attended many top-end business programs. I became a business junkie and when I integrated these tools and templates into my life with my magic, within my first month I was making $3,000 and in my ninth month I was making $7,000. And I never worked more than 3 days a week.
I know this is available for you, and for all of us amazing High-Healed Priestesses, who may not realize how amazing and special we are yet. But with a little love, nurturing sisterhood and high-end branding support, you can create your 6 or 7-figure bli$$ness too. You can go from outcast, isolated, anti-social victim like I was into successful, celebrated and rising star celeb, traveling the world and living out your most blissful dreams – beyond what you ever could have imagined!
What You'll Receive During the MBA
You'll learn to b

uild

your 6- or 7-figure business

from the ground up

You will get the confidence, courage, and sexiness it takes to take on the world as a speaker, teacher, leader, rising star celeb
You'll receive the lucrative high-end business tools, templates and formulas that are tailored to the modern day means of the High-Healed Priestess
Get luxury branded so you can go from working at hippie rates, and can attract high-end high-paying clients
Learn how to leverage your time and energy so you're receiving like a queen, working less than 3 days a week, so you have more time to play, be with your family and friends, and take care of your body, mind and spirit
Setup your business so it feels like a spa – pampering you, adoring you, feeding you – instead of the old punishment paradigm
Tune in to your erotic, divine feminine essence to turn on your divine 6- and 7-figure bliss
I made $18K in 18 days!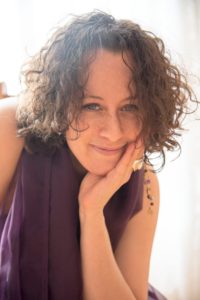 "I wanted to give you a mini rundown with my amazing sexy success with pleasure in my own beginnings at Aphrodite University. When I said yes to AU, it was a full out yes in my body, and so I basically gave it my every financial resource I had just to get started. I got deeply into the mastertations and pleasure modules right away, and I paired that with some of the beginning bli$$ness materials–initial handouts, trainings, and templates, and I made $9,000 in 12 days. And then a few days later, I did it a second time."
– Ashera Eden, Piedmont, CA, MBA, Class of 2016
"In just a few months at AU, I booked three VIP clients for my $4,444 program, and filled two spots on my VIP retreat in the Bahamas. I got really clear on my niche and who I'm here to serve and received all the tools and guidance to make my creative lifestyle business a reality. I love the SeaStarhood and Amanda modeling for us what is possible.
Her magic helped me hit the ground running at merkaba light speed!
I LOVE this woman! Amanda is all heart, brains, business savvy and elevated consciousness. I just want to squeeze her and tell her how fabulous she is…"
– Jasmine Sreenika Crystalsinger, MBA Class of 2016
www.videogoddessacademy.com
"Before joining AU I was certainly living a hippy chick life, working 12 hr days for $45/day at a kid's camp so I could pay my expenses at home and I was doing healing work for fun on the side. My career, salary, love life, and vibrational frequency were not quite in alignment with my divine worth. I recently joined AU and this is my first full month. I haven't even had a chance to focus on taking online classes yet because I'm finishing up my 12 hr days at my hippy chick job, but so far my time in the MBA program has been so Magickal! I'm learning so much from the Goddess sisterhood and online network that we have, I'm seeing new opportunities popping up in my life already that are putting me in touch with my divine feminine Godde$$ Pu$$y Power, and I'm getting all kinds of new insights from my intuition and dreams at night about my new Bli$$ness. It's like the divine world is so excited that I'm a part of this program that is helping me have the career that I'm divinely meant to have that they are practically throwing it at me. Last night I went to bed wondering what my Bli$$ness is and this morning I woke up to a piece of the answer and this call to shine in my newsfeed. I would absolutely recommend AU because it helps hippy chicks like me attune to Divine Feminine power and grow into The Godde$$es we are meant to be so that humanity can receive the divine messages we are here to send and we'll all be more awesome together as a result. Thank you Angel Amanda Noelle! My Bli$$ne$$ is now in progress. Please stay tuned."
-Allison Gee, MBA Class of 2015
www.goddessallison.com
 Frequently Asked Questions
Here are the answers to your questions about the MBA Program!
How long is the MBA program?
The MBA is a 12-month long program. Some students finish their degree requirements before one year, but they will still have access to all of their classes and can continue taking their courses at their own pace. Others may wish to take their course work at a slower pace and can extend the MBA beyond a year for a small additional fee.
When does the program start?
We are currently enrolling students in our Twin Flame MBA program. We do have a limited number of spots available, so if you are interested in joining us you can apply here.
What if I can't attend classes live?
Some of our courses are taught live, while others are taught pre-recorded on video or MP3. Some of our coursework is written on PDF.
Nearly almost all of our classes are recorded and available on replay in our library, so do not worry if you cannot attend live.
Is it better to attend classes live or take the replays?
While we encourage you to come to as many classes live as possible for the live group energy, participation, and professors Q & A, you may want to take some courses via replay, due to schedule conflicts or preferences. We do suggest re-listening to the recordings to learn more from them-you'll be surprised by how helpful they can be a second or even 6th time around (according to our students' comments).
Are your classes taught as lectures, workshop, or discussion?
Our courses combine lecture, workshop, and discussion. Our High Priestess Professors do a good job providing high-quailty content that helps you quickly build your 6-figure BLI$$ness. It's also their job to give you exercises, ask you questions, stimulate your psychic muscles, so we do lots of meditations, workshopping, activations, and each professor provides an hour of Office Hours every month.
Is business coaching included in the program?
We have hired a handful of high-end business coaches, High Priestess Professors who are experts in their field, to help you quickly build your 6 or 7-figure BLI$$ness. They will provide group coaching, laser coaching, and time for Q & A in their Office Hours. They usually also offer a few minutes to talk at the end of every class. They are also available on our Aphrodite University Student Forum where they can answer your burning questions.
What if I am not a confident and social, will I still enjoy your community?
Most High-Healed Priestesses have to work through their shame. We provide a loving, safe, and supportive community and teach you how to ask for what you need. However, if you are so shy that you are unwilling to give our community a shot, we doubt this program is for you. We're looking for New Paradigm leaders and HHPs here to lead a movement, not those here to hide and wallow in their past. That said, if you're ready to work through your blockages, we have a supportive and loving community and are here to make some life-long connections as well as immediate networks.
I am not yet financially stable. Should I still do the program?
The whole point of doing this program is to become financially stable on your own two feet. That said, if you really have gone through financial hardship and don't have a few months' rent handy, we recommend looking for a sponsor to donate funds for you or find a part-time job that will provide stability as you grow your BLI$$ness. We do not recommend trying to build a 6-figure business when you are in root chakra trauma mode! That said, we have very affordable rates that most anyone can afford even if it takes getting a part-time babysitting job or job at a cafe.

Do you provide scholarships?
We provide affordable education, and our charity is provided you with quality education at outstanding rates. We do not however offer free education as there is much of that on the internet. Our program is a formatted year-long program that is meant for a group of highly motivated High-Healed Priestesses who are willing to invest in themselves, their future, and their results. If you're not willing to invest and create an energetic exchange, we don't feel this program is going to work or be a fit for you/us.
I am super busy in my life and have kids/a full time biz. Is this the right time to do it?
You can totally take this program at your own pace, so it's not really an issue to have multiple things going on. We know you're a woman to the task! That said, we recommend carving out time ahead of time to make sure that you can get the space and help you need, like hiring a babysitter or getting a friend to support you, making a study and work schedule, to pre-schedule your courses a month ahead on the calendar, and to set client hours on certain days that don't disturb some live AU class times. There is always a way to make your dreams come true, you just have to make time and want it badly enough!