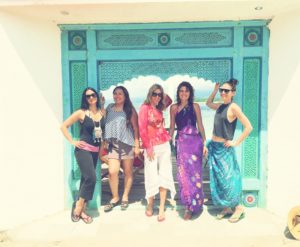 Do you want to break free from whatever is keeping you stuck? Are you ready to step into your fullest levels of abundance, beauty, and bliss as a High-Healed Priestess!?
Do you want to HAVE IT ALL?
Yes! You CAN have it. You're divinely designed to call in your beloved, your wealth, your health, your everything…and keep it!
Yet so many women suffer, trying to push push push, sacrificing themselves in order to gain approval via external achievment in: family, business, wealth, having the perfect body, driving a sweet ride, donning the best couture, having the biggest email list, and the list goes on…
While it's fun to get all dolled up and enjoy the abundance of life, we both know that fighting for power never wins, as appealing and seductive and ADDICTIVE as it can be!
Sister, I'm here to tell you that you don't have play the wealth, success, and popularity game–let's end the war that only takes women entrepreneurs and lightworkers down!!!
We also know it's not just one thing you want in your life….
You're not going to be content with just a happy love life; if you're suffering with a health issue because you're not living out your soul purpose and it's (quite literally) killing you, you cannot fully enjoy your romantic fairytale!
Nor is it feasible to devote the entirety of your energy to your soul purpose work.
Say you're building a 6 or 7-figure business…if you're 100% married to your business and it drains you, you have no room for your divine relationship and everything is going to crumble, which impacts your clients and has a ripple effect.
I know you want it all. More than just several pieces of the puzzle…
You want the entire package. But how? Isn't that exhausting?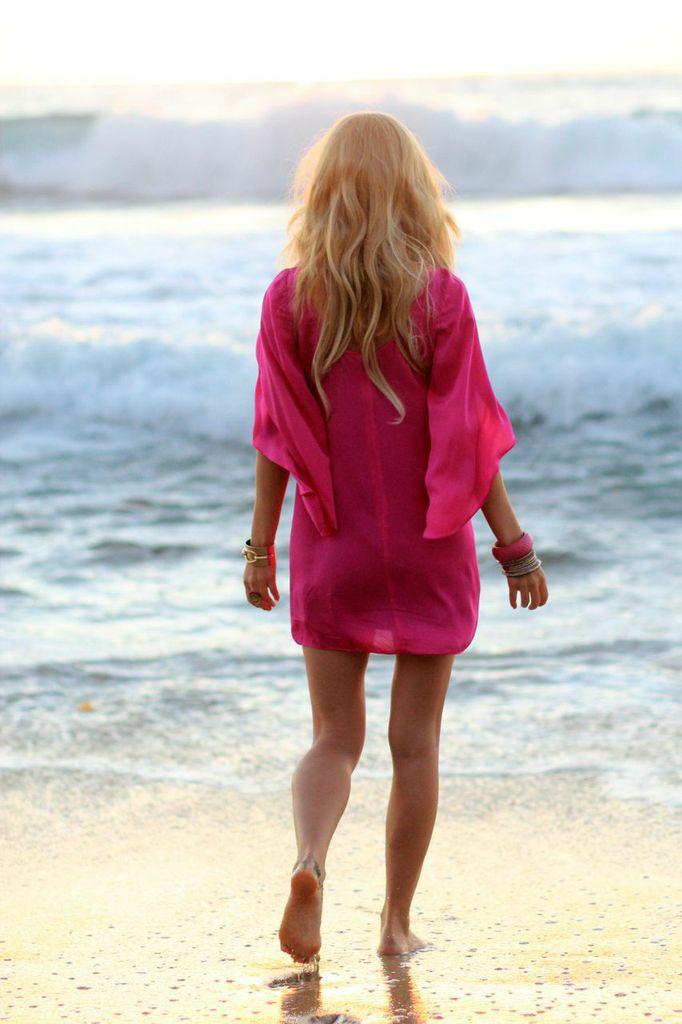 The Myth of the Perfect Modern Feminine Entrepreneur
I've spent a lot of time with other 6-figure plus female entrepreneurs over the past few years. I've been witnessing an epidemic of burnout, heartbreak, constant fear of failure, and living in trauma. So many women seeking it all have shared with me recently that they if something doesn't give, they're wanting to call it quits!
It seems like it's gotten even worse with the Internet these days; being a woman trying to follow her own path and strut her stuff online sometimes just sucks!
I am not saying this to rant, blame, or shame. Au contraire! The pain is exactly why we are here: to collectively shift the paradigm.
My Recent Story:
The reason Jack, my 28 year-old Beloved and I released our marriage engagement last month is because what we were subconsciously engaged to was keeping us encaged.
This was due to my own addiction to perfectionism that started popping up about a year ago.
Yep, I almost sabotaged our Sacred Union because I was hitting up against some embarrassing childhood and past life wounds (we call 'Sacred Wounds'), and I wasn't seeing or admitting it! I was also forgetting to follow my bliss even when I was presenting to do so (naughty girl!).
But I wasn't aware of this because I wasn't practicing the 2 keys to getting what you want! I was working way too many hours, forgetting to breathe, and not pleasuring my pussy every day.
I was becoming the stereotype of the go-getting woman who works hard like a man! Luckily, I (and Jack) saw the signs: ill health, ongoing arguments for several months, and a feeling that something was off.
Thank Goddess, I'm happy to say that I'm back in my bliss and I took most of the month off to regain my pleasure. My man and I are connecting into deeper levels of trust, truth, and intimacy and I have never gone this deep with anyone.
So I get it why so many women entrepreneurs get caught in the cycle that entangled me, and they can't get out! This can easily tear apart their relationships, health, wealth, or (as almost in my case) all of the above.
Ladies, let's do this together. Let's create a paradigm where business becomes outmoded, and where bli$$ness becomes the norm (bli$$ness = business + bli$$ + big buck$). Let's create a paradigm where relationships are based on the Sacred Union of the Divine Feminine and Divine Masculine, aka Twin Flame Love.
The answers lie within. Once we go there, we can then share our hearts, souls, and Sacred Feminine Wisdom as sisters! Only then can we can birth a new paradigm…
What NOT to do in the new paradigm:
To build this new paradigm in bli$$ness and relationships as conscious women (aka High-Healed Priestesses), we have to stop idolizing other women leaders who seem to have it all…
Especially when they often don't!
Just because a woman looks happy, put together, and successful does not necessarily mean she is fulfilled with the love and happiness she deeply deseires…
From my observation, the majority of the high-level female entrepreners and celebs (or every day 'it girls') are suffering just as much as anyone (and often more, because they're carrying heavy energy others project onto them). Plus, they have to keep up, constantly doing whatever it takes to play the part of the it girl–to get paid, get laid, and look unafraid!
Unless she fully embodies the 2 Keys to Getting What You want (shared below), she's probably as insecure and lost as anyone else…
In fact, deep down many high-achieving women are trapped by their inner perfectionists, which lures them into avoiding their deep dark feelings of disappointment and disillusionment…
Yet until we heal this, we ALL feel pain deep down inside as a result from past collective and individual wounds.
While it's tempting to idolize the 'perfect role models' out there, such as the gorgeous celebs, top-tier 6 and 7-figure business women, and the popular chics with big fan pages, it's a big mistake to idolize others and beat yourself up.
So yes, it can seem impossible to make 5 or 6 figures per month AND keep up with your health, your kids, and your family and friendships…Yet I know that many of us want this! And deep in my heart and Pussy Power I feel that we can create a new paradigm where it is possible for us each to have this…
We can at the very least live in abundance, security, and freedom to shine our light!
I invite you to join me in committing to no longer idolizing the 'elite,' and to start worshipping yourself.
Start worshipping your courageous heart…AND…
Start worshipping your own pussy!
Go within to find the answers and love you seek, and let's come together to celebrate each other as the goddesses we are, in non-competition!
Sure, the pretty "it girl" at the top of the Popularity Pyramid may be painting a perfect image of herself to the world. She may have the best brand and fancy clothes, and have some killer skillz (and a better ass than you) but it doesn't mean anything!
She is no way better than you. She is simply a sister writing her story.
Truly, we never know anyone's reality…Except our own.
Celebrate your inner reality using these two sacred keys…
Here are the 2 keys to getting you TRULY want:
(1) Bliss (called 'Ananda' in Sanskrit, which of course I love!) Because it' the most magnetic force in Mother Nature, and in the univers (i.e. think nectar attracts the bee).
(2) Authentic vulnerability Because no one can beat you down when you are real and in Divine Alignment, and no one can attack real love!
Without these two very simple keys, Divine Feminine leaders and lovers can kiss their happiness goodbye…
Sure, they can have all the success in the world, but they won't have true fulfillment because they will still feel encaged.
Fighting and pushing like man often manifests as:
Burnout
Heartbreak
Hormone imbalances
Stress and sleep issues
A sense of wanting to give up
HOW TO ACCESS THESE 2 KEYS:
One way to access bliss is to have an ongoing self-pleasure practice.
It doesn't have to be the Manifest With ORGASM practice I use and teach. It can simply be an ongoing self-anointing or massage ritual that you do each evening.
ASK: What's one thing you can do daily for the next two weeks to activate your bliss?
Next up….
Vulnerability is something that takes mega courage to embody. It can be terrifying!
Most people are too afraid to truly love themselves to be truly vulnerable.
I've been there!
(I'm still here in the process!)
An act of vulnerability can be something small, like declaring to someone you're dating that you are nervous about wanting to be kissed.
Or it can be telling a client that while you are going to try your best to help her reach her success, you aren't totally sure if you can deliver the results. You could share how you feel about this (sadness, guilt, disappointment), and say that you imagine that's hard for her to hear. Yet authentic vulnerability always lends deeper true connection–to both them and to you!
And bliss does too!
Your bliss and vulnerability connect you to the world.
I'm writing you this note as I prepare for my morning Manifest With ORGASM practice, with tantric music and candles and incense lit. Thank you for letting me reveal my truth and some tidbits of my authentic vulnerability.
I pray that my bliss radiates out to you my sweet sister, hoping that you manifest mega magic with your soul's abundance, in vulnerability and bliss!
XO, Dr. Amanda Noelle
PS: I would love to help you manifest your having it all! Want to work with me to call in your Twin Flame? Click here. 
Want to see how I can help build your 6-figure Dream business? Click here! I look forward to serving you.