Hey there High-Healed Priestess of bli$$ness!
Here are the Aphrodite U fave resources that have helped our students' bli$$nesses grow:
We at AU are obsessed with Ontraport, because it's like the Mercedes of newsletters, membership protection, CRM, affiliate tracking, fancy autoresponder sequences based on dates and steps, and it practically does your laundry for you. It's 7-Figure ORGASMIC for sure!

Turn your next idea into a published landing page in less than five minutes with LeadPages™. We have engineered the simplest landing page builder in the industry, so you can create, edit and deploy your next high-converting page without touching a single line of code. Our 100% mobile responsive landing pages also work effortlessly on iPhones, iPads, and Android devices, so you can ensure that everyone can navigate through your landing pages.
Get you FREE 21-day trial here to test out Instant Teleseminar, the most popular and affordable(ish) teleseminar, webinar, and telesummit software on the web.

If you're ready to lead a Soulmate Client Attraction Launch and want to do it on a budget, Zoom is a great place to start! Click here to get started with creating Zoom video conferences you can download and use as free gifts!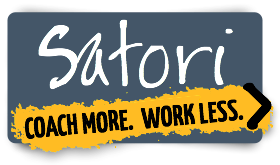 When I first got Satori, my biz revenues doubled that month, because I finally had booking and billing systems in place for my coaching work! The easy-to-use software helps keep track of scheduling w/o stress, confidential client files, sending client reminders, offering free consult appointments, converting timezones, and remembering to do PayPal billing. I think of Satori as my electronic virtual assistant. Plus, their two tech-support guys, Lachlan Cotter and Forest Linden, "The Tech Husband," are adorable, and that's always a good reason to invest in your company!
For low-budg, small tasks!
Affordable and easy web hosting we recommend.